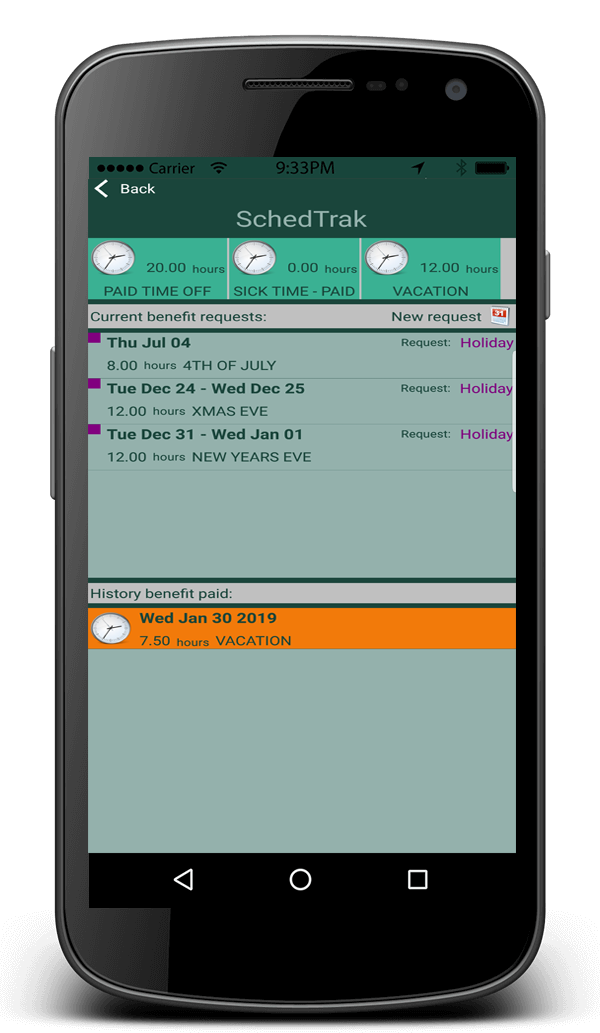 Benefit Requests - Empower Your Employees
Using the TimeTrak's Mobile App employees may make requests to take Benefit Time such as vacation and comp time, review the status of requests pending, view current available hours and uncommitted hours (available less committed), and leave denied requests on hold pending a change in another employee's schedule. SchedTrak even permits employees to sell off benefit time..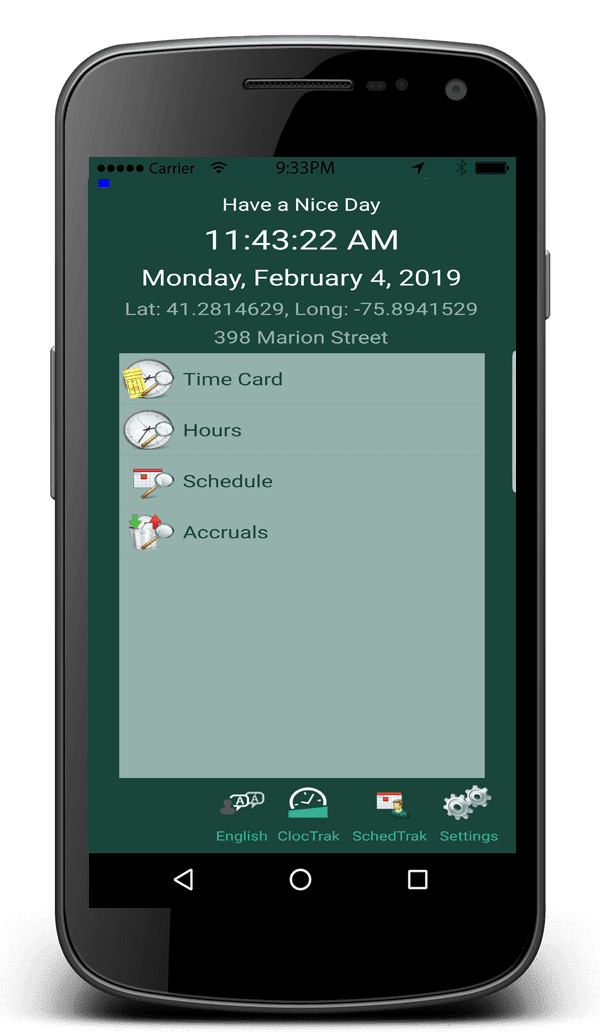 InfoPlus - Self-Service Features
With the Self-Service features available on TimeTrak's Mobile App (ClocTrakMobile), employees can view their Time Card, Hours, Benefit Time and Schedule information.
Employees can also scroll backwards to view prior periods hours, or upcoming future scheduled days. They can also view Benefit Time balances such as Vacation, Sick and Personal Time.

Employee self-service
For the off-premises employee, TimeTrak's mobile app means employees can view their time-sheet and schedule from anywhere. Employees can check their balance of hours worked, their remaining paid time off entitlement or level of sick absence taken to date. TimeTrak's mobile app gives the workforce the information they want, when they want it, and wherever they want it.